If there is one thing I love Pinterest for, is that you can find a recipe (complete with the mouth-watering, hunger-inspiring picture to go with it) for just about anything on there! Need an idea for dinner? Search something you are in the mood for! Want to try a new soup? Browse a friend's recipe board. A friend introduced me to these great little Energy Bites – so named because they are packed with whole oats, flax, and nut butter (almond, peanut, cashew – use what you like!) to give you a protein powerhouse bout of energy – and directed me to Pinterest to find the recipe. These Energy Bites are one of my favorite quick and easy snacks. They are sweet and chocolate-y enough to be a dessert, but pack plenty of protein to be a mid-afternoon pick me up or post-workout energy fuel up. They stay fresh for a few weeks in your fridge – but I guarantee they won't last that long!
Check them out by clicking on our Pinterest board and checking out that and other fun recipe ideas HERE.
But I'll include the recipe for you too: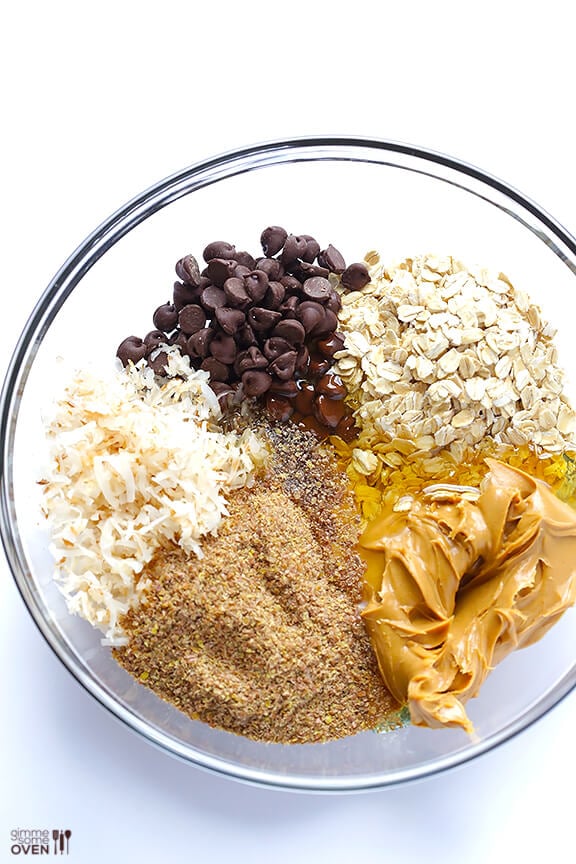 No Bake Energy Bites:
1/2 cup chocolate chips (dark, semi sweet, milk – they are all good … or substitute your favorite alternative, such as carob chips)
1 cup toasted coconut (the toasting is optional – just regular shredded coconut from the bag = still great!)
1 tsp vanilla extract
1/2 cup peanut butter (or almond butter, sunflower butter, cashew butter – ANYTHING works)
1 cup old fashioned oats (I've used instant before because it's what I had on hand – not quite as good, but I was fine with it)
1/3 cup honey (or agave nectar) – I prefer honey
1/2 cup ground flax seed
Combine above ingredients. Chill for 10-20 minutes in the fridge for easier shaping. Form into 1-inch balls. Try not to eat them all in one sitting 😉
Happy snacking!
---
Want to get Dr. Jenn's blog via email?